A verdict on the presidents major achievements across eight pivotal years in the White House, from a panel of Guardian US writers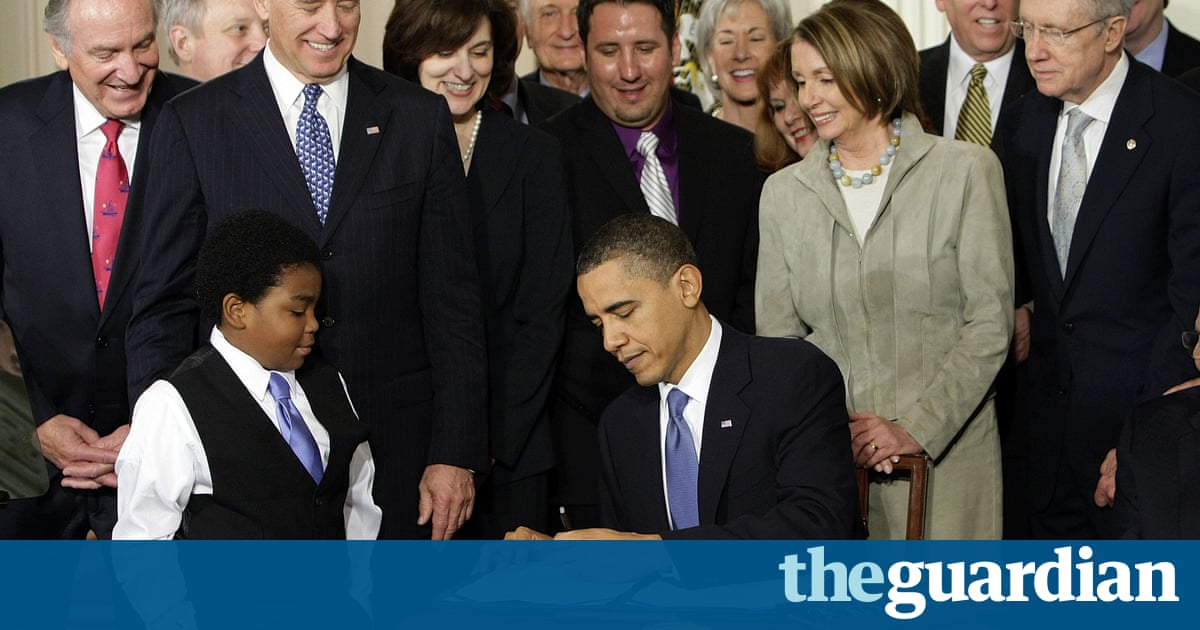 In Chicagos Grant Park, after winning the presidential election on 4 November 2008, Barack Obama looked out at the faces of some of the estimated 240,000 people who had come in person to hail his historic night.
Millions around the world meanwhile watched on television many, to varying degrees, caught up in the excitement of yes we can and in sharing his message of hope that, while perhaps bound to ultimately fall short of expectations, was strong enough to win a second term in 2012.
As Donald Trump prepares to succeed him as US president later in January a turn of events few could have predicted on that heady night in Chicago we asked Guardian US specialist news writers to weigh up the Obama presidency: what did he achieve in various key areas of policy? And will it endure?